13. Tal com la fruita
ARTISTES: Taller Pintura 2020 Monika, Mari Ivars, Cele y Lore
ESCRIPTOR: Carles Mulet
POEMA: "Tal com la fruita"
YEAR: March, 2020
POEM EXTRACT: 
Tal com la fruita
abans del mos
la flor que cerca
els llavis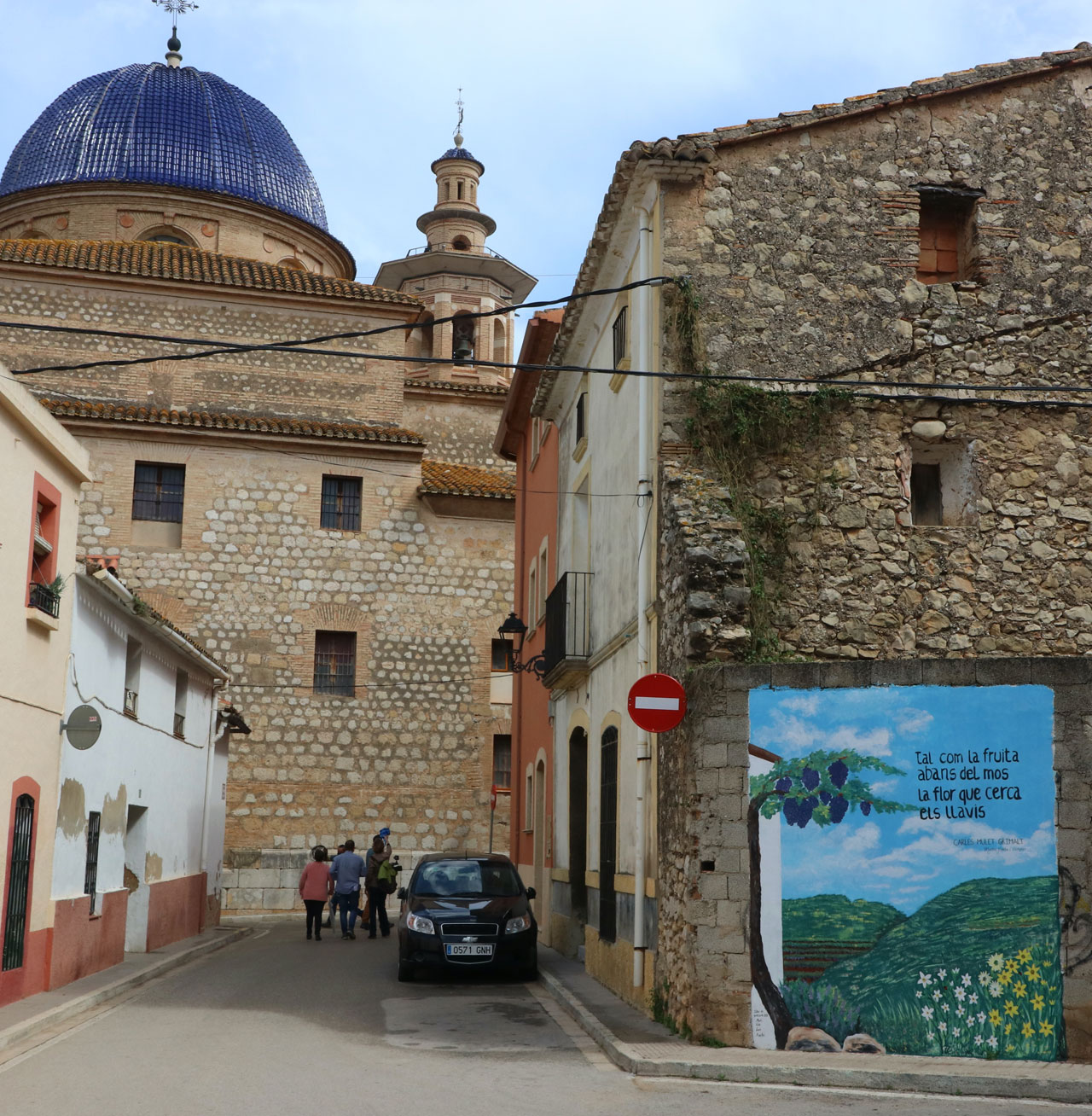 artists
Taller Pintura 2020 Monika, Mari Ivars, Cele y Lore
2020 painting workshop formed by women from Xaló. The students of the workshop prefer the technique of oil painting. Flowers, landscapes, modern and detailed. Each artist has her ideas and with the help of the group they achieve good results. In the end the workshop is about painting with a group of friends, helping each other, talking about famous painters and great paintings, with much joy and relaxation. The works of each course are shown in the exhibitions that they do, together with other artists, painters, sculptors and poets of the town.
Carles Mulet Grimalt (Gata, 1953) is a writer. He has devoted himself mainly to narrative and poetry, but he has also cultivated translation, essays and journalistic collaboration. His last published collection of poems has been "Naixement d'Islàndia" (2019). The poem reproduced in this mural, «Just like the fruit», is a published haiku included in the poetry book "Viatjar Descansa" (2016). He currently lives between Pedreguer and Xaló, in the Marina Alta region.
TAL COM LA FRUITA
THE MURAL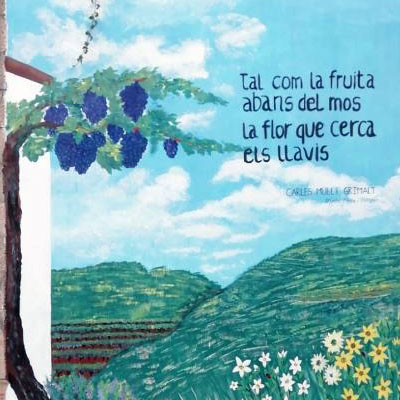 tal com la fruita
POETIC WALK THROUGH THE STREETS OF XALÓ
Current Location (On Map)
13. Tal com la fruita
VISIT US
Tourist Info Vall de Pop
966 48 05 22
TIMETABLETOURIST INFO
TUE-SAT: 09:00 a 13:00h.